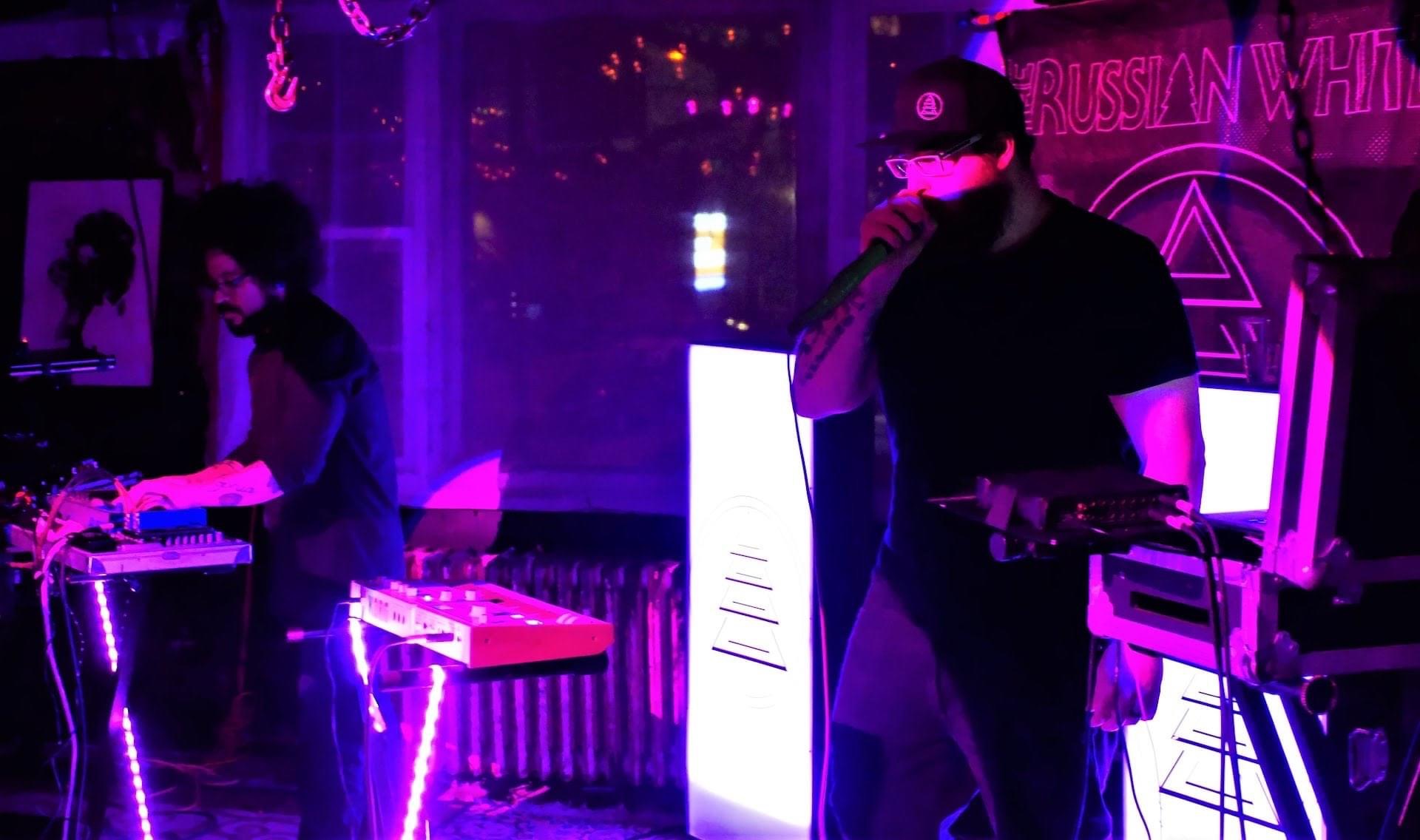 Pennsylvania, US based dark electronic and deathwave act The Russian White formed in June of 2011. After taking a couple of years to home-in on a sound that would uniquely identify them, the band released two well-received singles, 'Fabergé' and 'Mannequin' in anticipation of their debut album. 2015 saw their hard work culminate in their self-titled, debut album "The Russian White". The ten-track album was viewed favorably and allowed the band to tour on multiple occasions between 2015 and 2019. They made appearances at the Cardigan Records Tour, The Lost Glacier Records Tour, The Dark Triangle Tour, and The Eternal Séance Tour. Throughout their career, they have been supported by Impure Reality and Sound VVItch, co-headlined with Komrads, and have supported legendary acts such as Aesthetic Perfection, Julien-K and Orgy.
2019 saw the band ascend their craft to new heights with the release of their sophomore effort, "The Haunted Beach". Reaching a coveted spot on the Bandcamp charts, the #2 best-selling goth album, the band was praised by many, many fans and critics alike. Mastering engineer Eric Broyhill, known for working with Deftones, Crosses, and Far said that the record "could be described as an abstract beauty."
The band has continued to cultivate their creativity since, releasing a 7" vinyl containing the exclusive songs 'Ghost Lake' and '121314'. They have contributed to the Electronic Saviors Vol. 6 compilation via Distoriton Productions, and released a remix album for "The Haunted Beach". The Russian White have been featured on sites and radio stations such as Postpunk.com, Communion After Dark, XRAYFM, Industrial Island, Villains Wear Black, Side-Line Magazine, Subculture Shock, Brutal Resonance, 97.9 X, Y102 Rock Hits, 97.3 WRIR, Corksport, Pagoda Pro Wrestling, and many more.  
The Russian White are currently brewing a new batch of menacing deathwave beats in their studio for a future release "Funeral Art"slated for 2023.